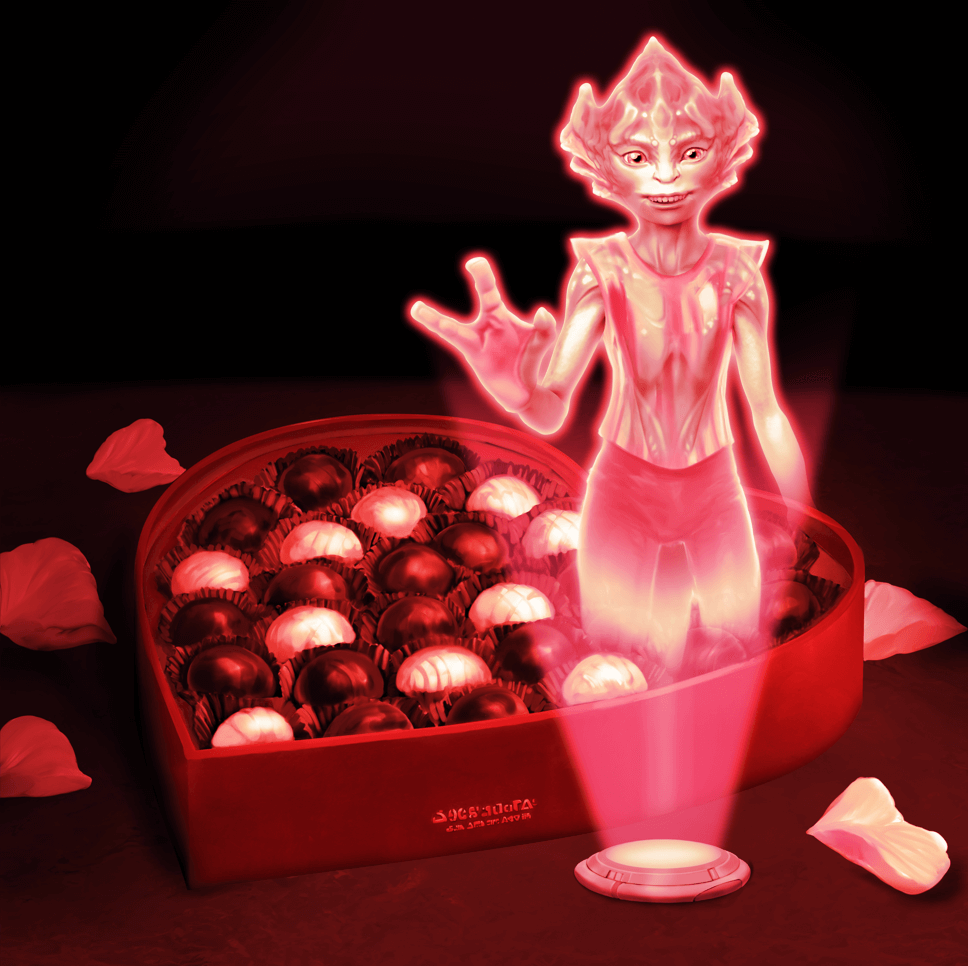 NEWS FROM BEYOND THE STARS: FEBRUARY 2023
Welcome to our February newsletter update, where we share the latest and greatest happenings in our game development process.
As we bid farewell to the month of love and romance, we wanted to share a few tailor-made, space-themed pick-up lines with you, to help keep the love going in our galaxy:
Are you a hologram? Because you seem too good to be true.
Are you the nebula? Because you just took my breath away.
You're breaking the attractiveness stats of my planet!
We can hardly believe it, but Nebulae has already been tested by over 300 users so far!
However, it appears that many testers are not fully aware of how crucial their feedback is to the success of the game. It is only through your feedback that we can continue to improve Nebulae and make it more enjoyable for everyone.
Therefore, we are urging all of you who have not yet provided feedback, to please do so.
If you haven't tested the game yet, we're happy to provide you with the link to the Google PlayStore test version (sign up here).
After trying the game, we would greatly appreciate your honest feedback.
We have also been working hard to make visual updates to the game, and we are excited to share these updates with you below!
Our first date: You, me, and a revolutionary movement to overthrow the monarchy.
We've added seven new missions to the game, including five mini-missions and two text-based missions, so you can dive even deeper into your political adventure!
Next Steps: We plan to release a new version of the prototype in March, which will include this exciting new content. We're eager to hear your feedback!
We've also been hard at work on our political careers. We're excited to announce that a first version of the political profile will be added to the game's onboarding process very soon!
I will live with you un'Tilia marry me!
After presenting the chromas in December 2022, we've started creating skin concepts for our Tilia species.
While none of the skin concepts are fully completed yet, we're excited to share part of our concept board with you, which includes a range of skins from the simplest to the most legendary!
We've been working on a total of 40 skin concepts, and we'll soon be running polls on our social media channels to get your feedback!
Share your thoughts in the comments and let us know which of these concepts you would like to see in-game!
EXCITING NEWS: #Characterskins are now in production! We have started with the Tilia, to define how much each skin can vary from the original model and character!

Which skin
– would you play with? 1️⃣ 2️⃣ 3️⃣ 4️⃣
– would you pay for? 1️⃣ 2️⃣ 3️⃣ 4️⃣ #gamerfeedback #IndieGameDev pic.twitter.com/Zpe4Ji0Ivq

— Nebulae (@Nebulae_world) March 1, 2023
Amid over a million planets, you alone reign as my one true governor.
As we continue our development, we're thrilled to announce that the animation for the Gaultherian species during character selection has been finalized! Will you choose this species to represent your true governor-self in-game?
BEYOND: Let me slide into your DM's like we will slide through the hyperlanes of our galaxy, together
Our fundraising round will come to a close in April, so March presents the ultimate opportunity to join the cap table of our interstellar adventure.
Don't miss your chance to invest in our mission to explore the cosmos and unlock the mysteries of the universe. To learn more and secure your place in the stars, reach out to Pavel@nebulae.world today.
Thank you all for your continued support. We eagerly anticipate receiving your feedback, and we look forward to hearing from you.
WE'LL SEE YOU IN SPACE