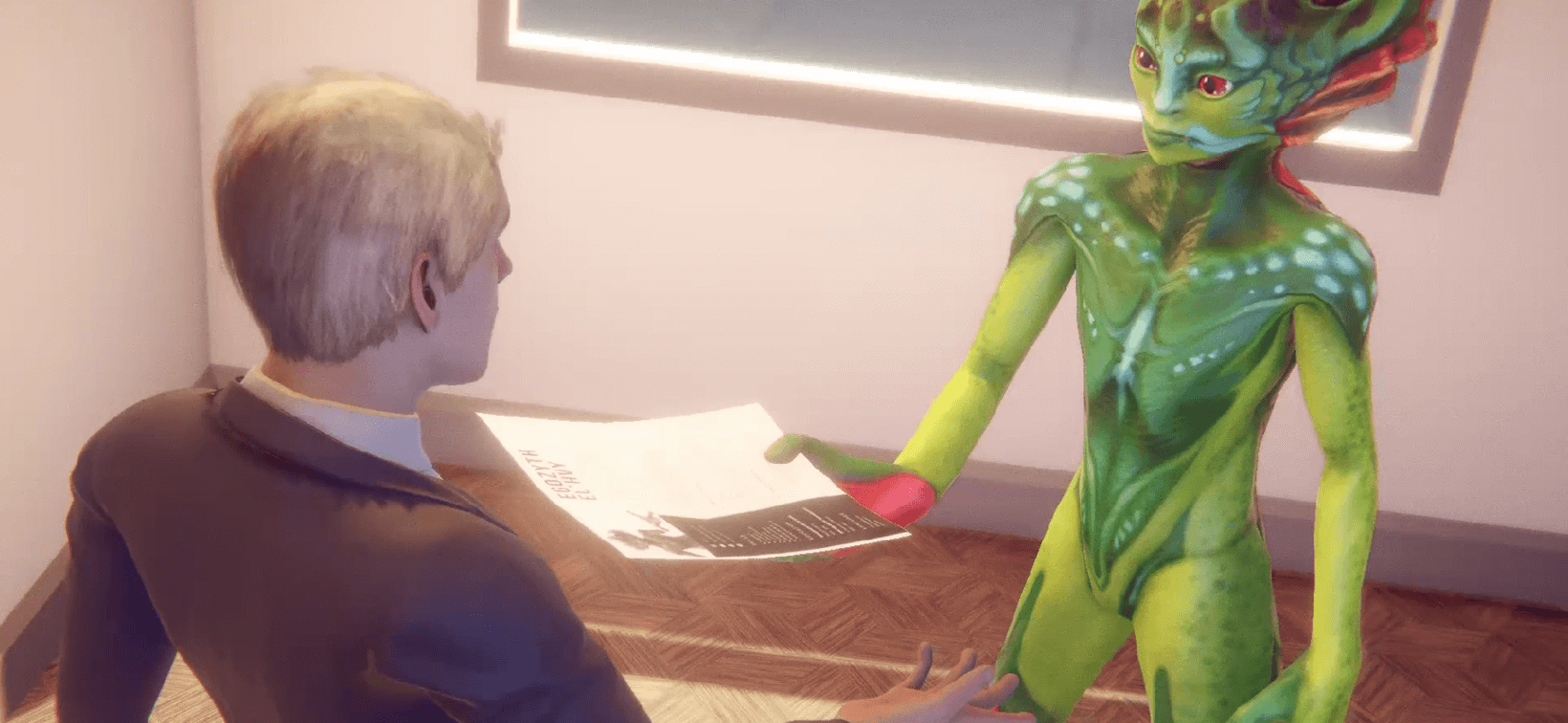 MARCH 2023
We have released an updated version of the prototype!

Our Co-founder & Chief Content Officer attended this year's GDC thanks to Women In Games!

We kept preparing the ground for our character skins!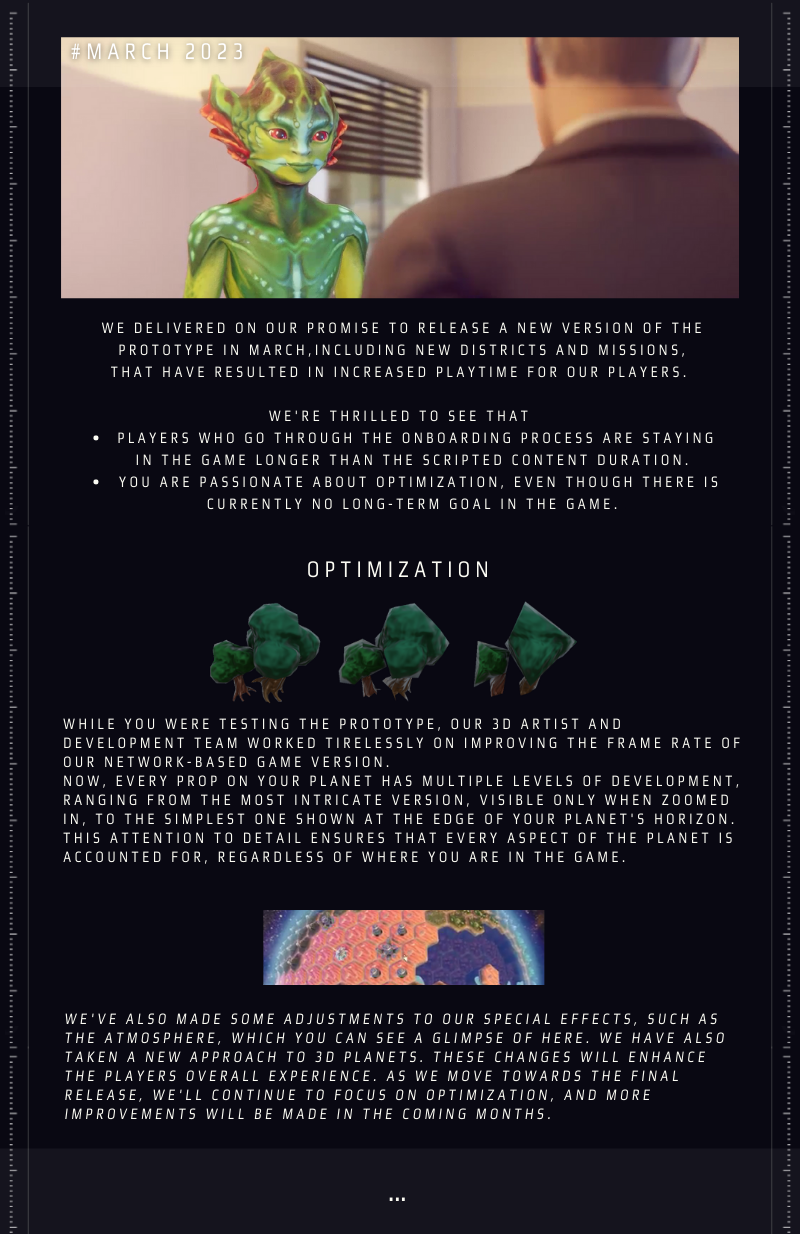 Did you ever have to attend a #CareerGrowth workshop, with a dedicated counsellor?

Thanks to @XandImmersion, we were able to record one such interview, with one of our Governors!

Bonus points if you get the reference to @BarackObama 👽#indiegame #gamedev #indie #recruitment pic.twitter.com/1ISipBOL9G

— Nebulae (@Nebulae_world) March 22, 2023
I will live with you un'Tilia marry me! #BIS
After our presentation last month of the first skin concepts for our Tilia species, we're excited to share a new set of iterations with you! We've received feedback that many of you preferred the cosmic skin from last month, and we've also noticed a growing appreciation for these new designs, particularly the red dragon and atlantis skins. We're thrilled to see that you're engaged and excited about the evolution of our game's visual elements.
Some of you like our poll tweets but remain silent about your preferences. Could it be that you love all the options presented, or is it simply because you haven't found a poll about your species yet? Don't miss out on having your voice heard – let us know what matters to you! https://t.co/ZBZ9kApipm

— Nebulae (@Nebulae_world) March 16, 2023
We're eager to hear your thoughts! Please take a moment on twitter / instagram to share which of these new skin concepts you would like to see ingame!
Our concept artist has let their creativity run wild, and now we're pushing the technical limits, to see how far we can take the details without causing our game to crash. Remember the high-tech skin concept we shared last month? It's one of the trickiest designs, so we've selected it for 3D feasibility testing. Below, you can see a work-in-progress version of the Tilia body in the screenshot.
We're hoping to complete this project in April!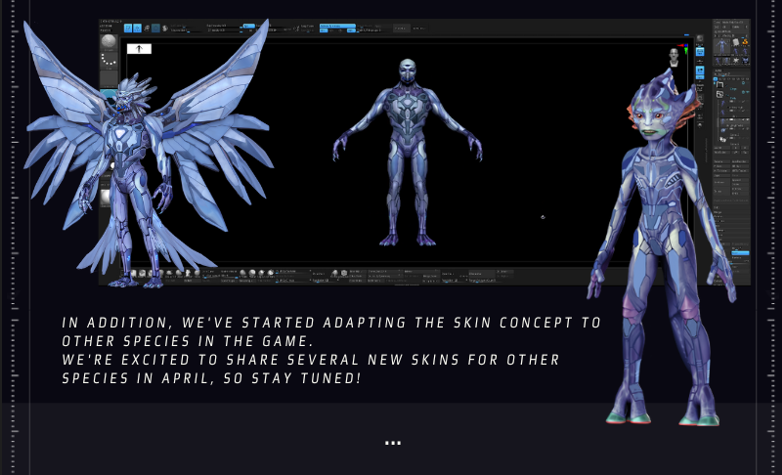 BEYOND
This month, we had the pleasure of attending the Game Developers Conference (GDC) in San Francisco. It was an incredible opportunity to connect with fellow game developers and industry professionals from around the world. We learned from experts in the field, showcased our game to a wider audience of investors and publishers, and picked up valuable tips and tricks to help us improve our development process.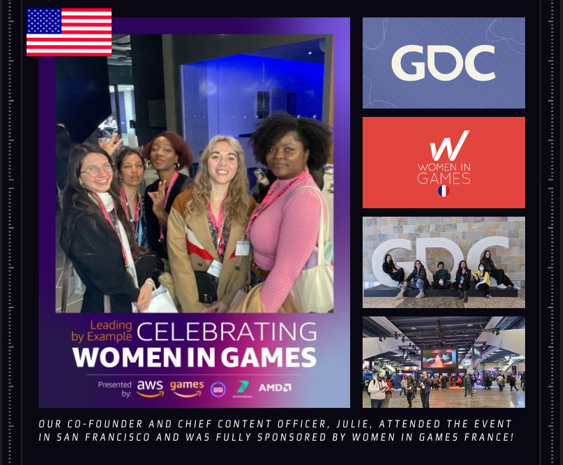 AND… AS A REMINDER <3
Our fundraising round is coming to a close on May the 4th, so now is your final chance to join the cap table of our interstellar adventure. Invest in our mission to explore the cosmos and unlock the mysteries of the universe.
Reach out to pavel@nebulae.world to learn more, or visit the sowefund page if you speak French!