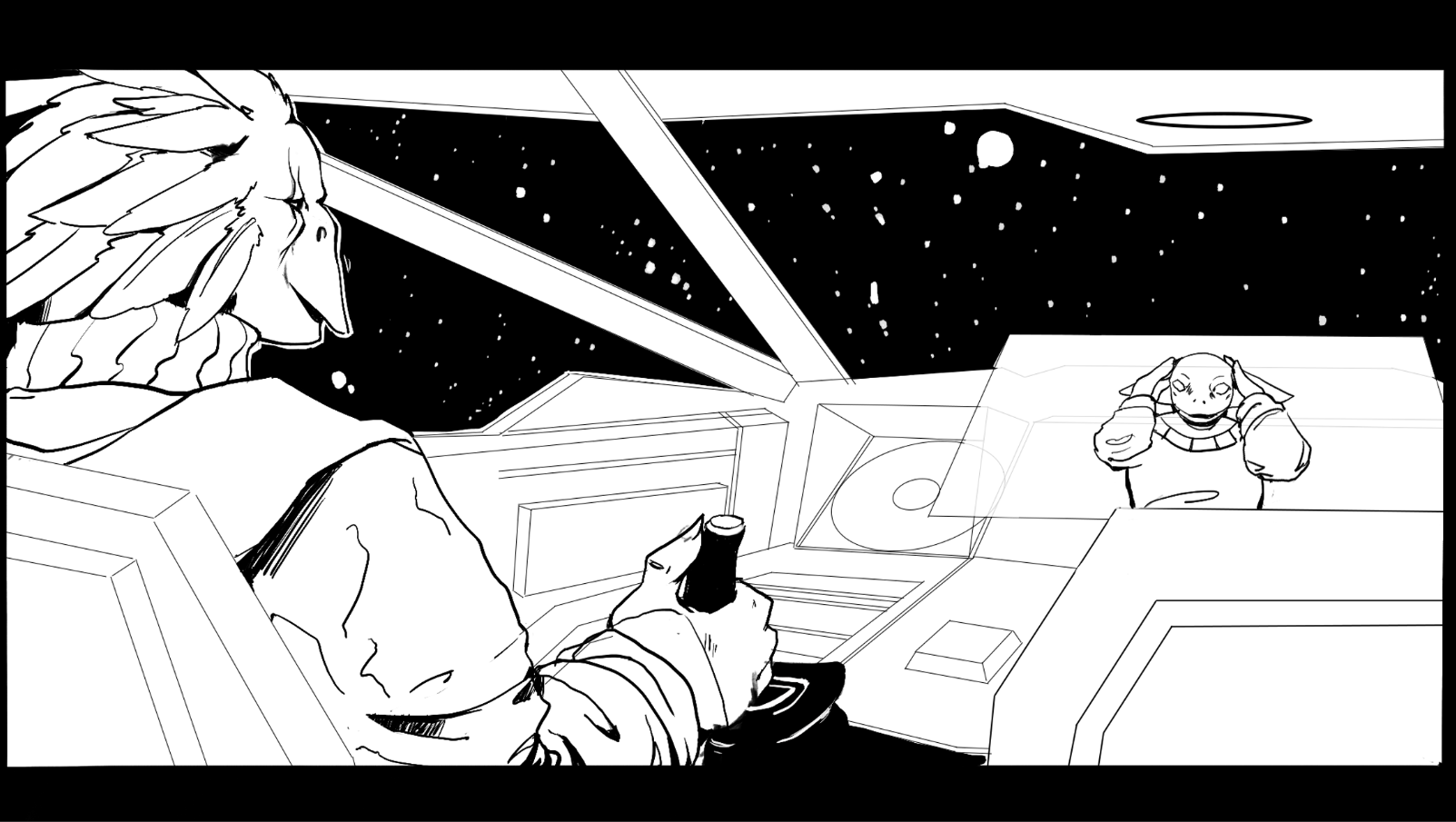 DECEMBER UPDATES
No, we promise, it isn't snow. 
Just a starry corner of space,
Where our guide could bring you!
#December
MAJOR GAME UPDATES
A brand new challenge has been launched:
Following the discussions with a UX&UI expert, we have revamped our slider main menu!
Still available available at any time, except in combat scenes

Planets, Ships and Stations are now directly accessible from your menu

As players, you will be able to add individual shortcuts to customize how YOUR menu looks and feels like!

The highlights of your character progression will be also be visible here
And the first sketches of the player profile are here!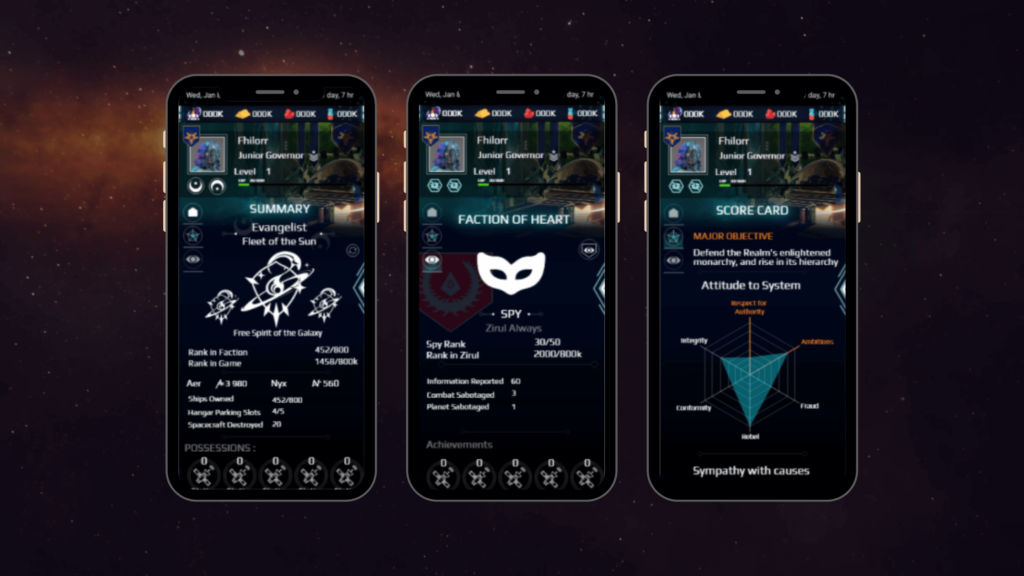 Next Step: keep working on incorporating all of the previous game design changes into the current prototype!
BEYOND
We have started the hiring interviews for our future Lead Back-end Developer! Many amazing profiles have applied, and we're looking forward to choosing the right person and presenting them to you soon!
And well…
HAPPY NEW YEAR
…of course! See you next month!