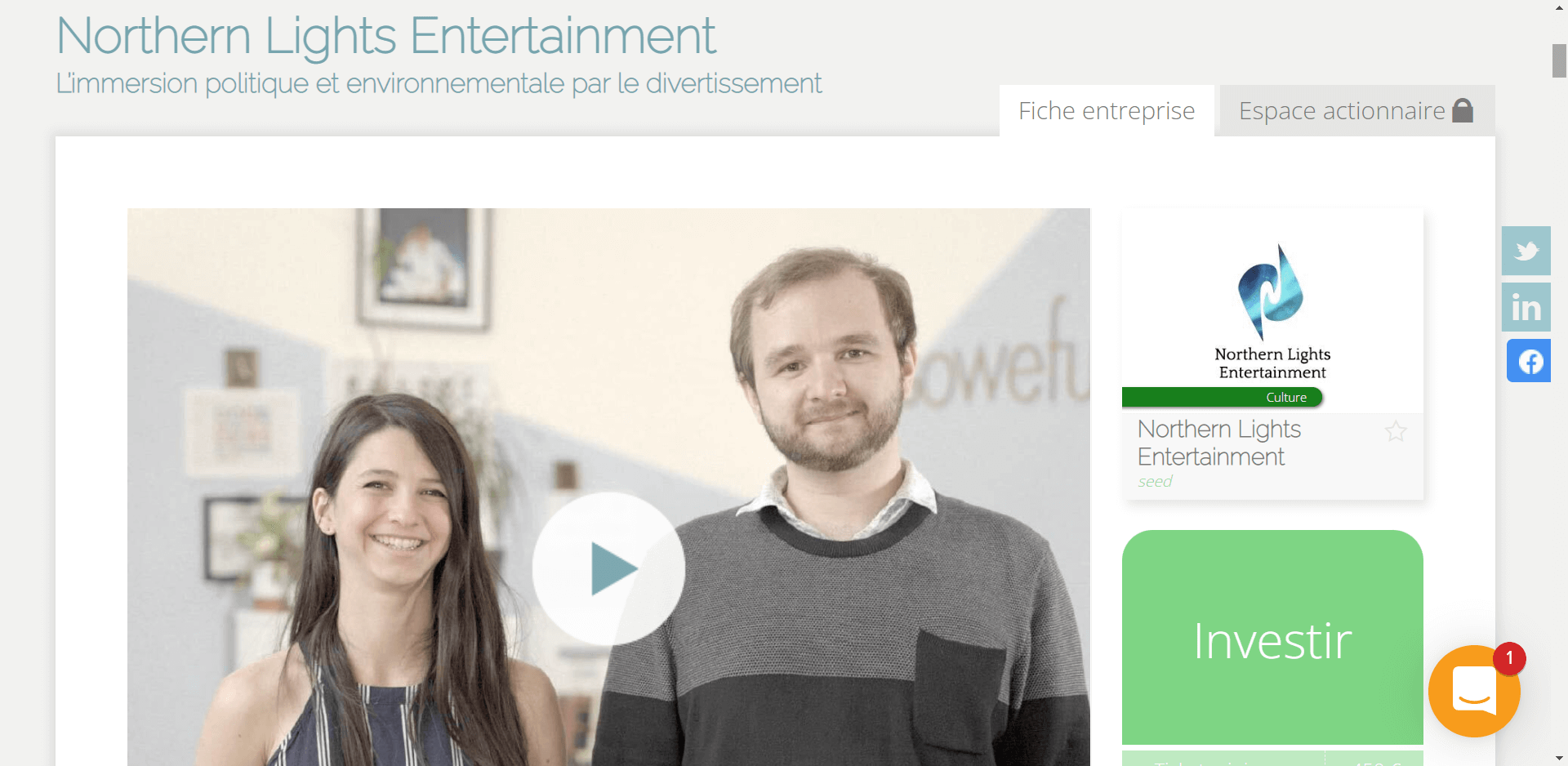 SOWEFUND NEWS ANNOUNCEMENT
Today, we are delighted to announce the beginning of our crowd-equity campaign on Sowefund!


To accelerate the development, testing and the release of Nebulae on mobile, we have set ourselves an ambitious objective of 2M€ in equity. We intend to hit this objective within the next 48 days. Our fundraising efforts to date are paying off – we are already half-way there!
It usually takes a village (and in our case – a Galaxy) to accomplish something – anything – ambitious and massive. The objective of our studio has always been to create and share compelling, fascinating stories. Through our stories we want our audience – you – to explore the principles and mechanisms that shape and structure our daily lives.
The first Core Virtue of our studio is to Be Awesome and Audacious, and we live by this principle every day. We are building an MMO strategy game, focused on playable politics and political experimentation – accessible to all. We are creating a brand new universe, with its own original species and lore, from scratch. We are proud to have reached 89% satisfaction with our playtests to date – and 91% playtesters thought that the political gameplay was fun!
Our desire to develop meaningful and impactful games has never been stronger, and our team, which now consists of 14 talented professionals, is committed to bringing Nebulae to mobile screens, as an open beta, in 2023.
If you have ever dreamt of owning shares of a young and ambitious entertainment company, and if you believe, as we believe, that Nebulae is a game worth building – then this message is for you, and we would be delighted to welcome you on our capitalisation table!
Have a look here – and contact us, if you don't speak French!
https://sowefund.com/projet/140/northern-lights-entertainment